POWER BI TRAINING COURSE
Power BI, is a modern Business Intelligence ("BI") tool of Microsoft, enables businesses to make fast and smart business decisions through in-depth analysis of big data with built-in Artificial Intelligence, interactive and 'real-time' visual analysis.
Why study Power BI?
Connect to and visualize any data using Microsoft Power BI, the unified, scalable platform for self-service and enterprise business intelligence (BI)
Microsoft has been positioned as a leader in the Gartner 2020 Magic Quadrant for Analytics and Business Intelligence Platforms for many consecutive years. There is no doubt about this success given Power BI possesses these advantages:
Meet the most demanding enterprise needs. Power BI works together with Azure Synapse Analytics to enable fast, interactive analysis across petabytes of data.
Comprehensive data protection. Power BI is the only BI product that secures your data through Microsoft Information Protection and Microsoft Cloud App Security, even when data is exported out of Power BI.
Turn insights into action. Go from data to insights and insights to action with the Microsoft Power Platform, combining Power BI with Power Apps and Power Automate to easily build business applications and automate workflows.
Find answers fast with industry-leading AI. Power BI incorporates many of the latest advances in Microsoft AI to help non-data scientists prepare data, build machine learning models, and find insights quickly from both structured and unstructured data, including text and images.
Power BI insights, Office 365 productivity. Power BI looks and feels exactly like the Office applications that everyone already knows, making every user instantly productive.
POWER BI TRAINING COURSE DETAIL
Virtual Live Training – Online study
Special Offer
9.990.000đ/pax
– Early Birds (*): 8.990.000đ
– Group of 2: 8.590.000đ/pax
– Group of 3: 7.990.000đ/pax
– Student: 5% further Discount
Online study – study online via Microsoft Teams, Skype, Zoom, Google Hangout…
Study time: Flexible (at/out of working hours, weekend) at student requests
Duration: 5 weeks (5 sessions, 3 hr/session study & practise LIVE with lecturer + 5 sessions, 2hr/session practice and discuss in Group chat with lecturer and other students)
Training language: English
Earliest Online training schedule: 9/9/2023
Afternoon | Evening – Sunday
Hotline đăng ký: 0988533715
Hotlink đăng ký: https://forms.gle/q7fVmzFfDvyp6XAB7
(*): Before 25/8/2023
IN-HOUSE TRAINING PROGRAM – MICROSOFT POWER BI
Email us for English Brochure at contact@dataxan.com
TARGET AUDIENCE
Working people in various industries and business functions: sales, Marketing, Finance, HR, …
Analytics Specialists who utilises Technology to analyse business data with great Business Insights
Management team, Business Owners to best use Power BI for quick and smart business decision making
Students and those who have desire to upskill in this Digital Economy.
POWER BI TRAINING OUTLINE
1. Introduction to Microsoft Power BI
– Power BI overview: Power BI desktop vs Power BI service and how Power BI links with Microsoft Teams, SharePoint, Power Apps, Power Automate / Microsoft Flow …
– Latest Generative AI – ChatGPT feature in Power BI: use Natural language for Copilot to analyze data and automatically create Dashboard using Copilot
– Latest data aggregation and management in Power BI – Microsoft Fabric
– Experience superior features of Power BI: Mobile App, Dashboard & Report, Auto Refresh and Row-Level-Security
2. Data model in Power BI
– Learn Power BI data connection, data relationships and practise on common data sources
– Practice data processing steps in Power BI, learn key Power Query M functions to standardize raw data before putting into use
– Practice building Data Model
– Learn key DAX functions to calculate KPIs and create Measures, Calculated Columns
3. Practise Data visualization and build Power BI Reports / Dashboards
– Practise discovering, analyzing, and visualizing data with AI (Artificial Intelligence) powered and newest Power BI features to find valuable business insights
– Create and Fine tune auto Dashboard suggested from Copilot to meet management requirements
– Practise building Interactive Power BI Dashboards, Reports with latest functions: Forecast, Anomaly Detection, Multi-Level Visuals, Slicers (Filter), Drill through, Tab (Bookmark), Tooltips, Decomposition tree, Map – Rectangle select, Q&A, Analyse / Insights, Summarise / Smart Narratives, Key Influencers…
– Set-up Interactions and Filters in Power BI
– Set Theme, Layout. Design and Format report
COURSE HIGHLIGHTS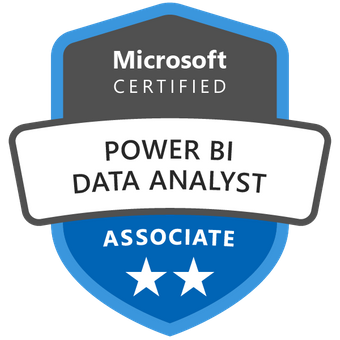 Lecturers, Lecturers, accredited by Microsoft as Power BI Data Analyst Associate (Microsoft PL-300), have intensive practical experience in implementing Power BI to Business Operations, Finance & Taxation analysis and strategic planning at big International Group
The course uses training documentation, materials from Microsoft
Learners have FREE access to DaTaxan Lab (with Power BI Pro license) throughout the course
Effective training method where Learners can practise case studies right in class
Attend to learners' questions and real-case problems throughout the course
Limited seats available (max 20 students) to ensure good interaction and highest training quality
Competitive training fee with multiple offers like early bird, discount for group registration, for students…
Training fee is not subject to VAT
TRAINING REQUIREMENT
Students need their own laptops/computers which have Power BI installed in order to practice at class.